I have finally seen more vaginas in one day than any Obstetrics and Gynaecology specialist. 100 vaginas (thankfully none of which were gaping) ready for packaging and shipment as earrings for Saint Mary's University Drama society in Halifax, Canada. All for the promotion of their up and coming version of 'The Vagina Monologues'
A Lotta Vaginas eh?
There you go...100 beautiful pink vagina that look like tulips. Or as my groupie would say, 'you got that right...two-lips'
And here we have the brainchild behind the idea of creating so many god darned vaginas :P She models two pairs of them on one ear in the most professional of manners. :) My darling girlfriend who is off to take them to Halifax, Jhameia dearest :)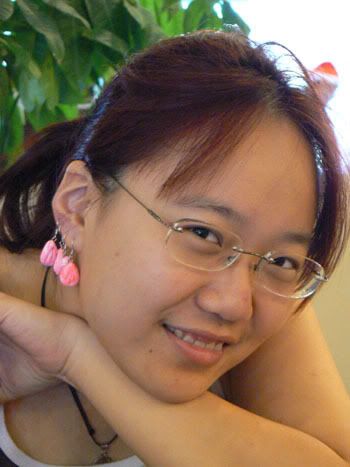 Watch out Halifax!