Fancy a bite to eat? Siew Li found this quaint restaurant in 1U called Basque lane

Basque lane,
Ground floor, rainforest,
1U new wing.

Hann Yong took me to have dinner there on Saturday night with his group of friends. Apparently they're famous for their steak and lamb shank.

Since the steak was already taken, me an Hann Yong opted for: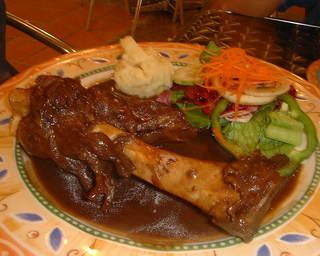 Lamb shank: Very tender meat served in thick brown sauce, FRESH salad and smooth creamy whipped potato. Definitely good.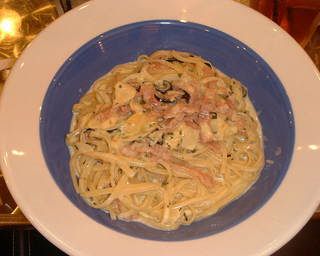 Carbonara with Linguini: Rich rich sauce, just the right hint of saltiness, and chewy chicken ham. Too much cut olives though. Hann Yong liked this dish :D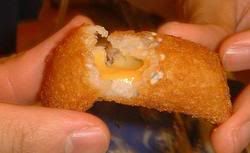 Teeter cheese ole: Tastes like hashbrowns with cheese sauce. I think they used nacho cheese with jalapeno peppers cause this was on the spicy side.


Good service
Good ambience
large screen TV outside
large portions
reasonable prices...LUNCH FOR 9.90!
and most importantly...GOOD FOOD! :D