You've purchased this much make up...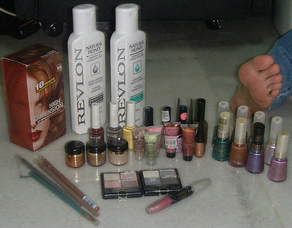 And you've bought this much of hair and body care products...
But so few females unlike myself have resistance to the word "SALE" and especially if "WAREHOUSE" comes before it and if the word "70% off" nestled inbetween them. *note the verbal promise of "buy one, free one" also elevates purchase power...
I guess for collectors like myself, I also can't stonewall myself from persuasion of the word : "LIMITED EDITION".
I'm broke for Christmas, and I really take pity on my future husband until the day I earn my own money :P At least I'll look pretty and good for him.
OOOhhh I'm such a spendrift...