I can't somehow do Dr. Ton's assignment. Even though I had to put up with this...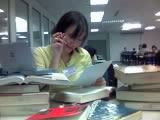 ...after 1 hr plus, in IMU, I couldn't find any amino acid sequence, secondary structure, tertiary structure, no quarternary structure. The only thing i found useful were drug interactions with the ATPase pump which Dr Ton. herself did not want in the essay. But thank goodness...it's still a wide range of references i got.
Lets hope what i got from my fren worked out..