After some dawdling in Sunway Pyramid mall, I picked up Huey Ying and Shirley for a good session of Klang Bah Kut Teh, down in Taman Rashna.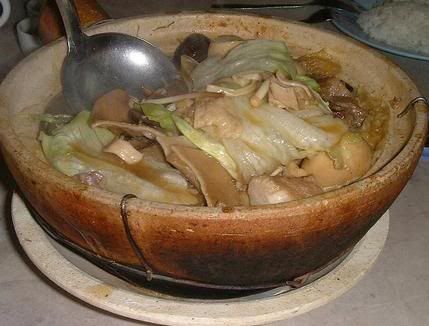 Mmm..Bah Kut Teh
While we were eating Shirley suggested heading down to Klang river. Well, if she wanted a drive past there, really no problem to it at all. The Klang river used to be an important land mark those days where barter was in. In the hey days of the Malaysian Sultans, controlling land surrounding the river especially towards where it meets the other river, Sungai Gombak was more than just a sign of power. But like I said...USED to.
Being an avid fan of reptillians and "
all creatures whose stomach faced the ground and whose back faced the sky
" she wanted to catch a glimpse of the
crocodiles spotted in the Klang river mid last year
.
"Theres nothing to see in the Klang river Shirley. It's just a mess in the form of murky running water."
Shirley said "I come all the way to Klang must go see Klang river! Only in Klang!"
Both me and Huei Ying just burst out. "Klang river doesn't just run through Klang!, Besides, the crocodile spotting done in the center of the city."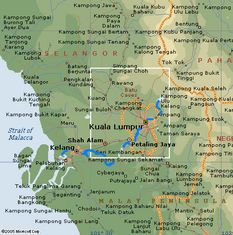 Imagery for the non-Malaysian ^-^ Klang river is the emphasized blue line running not just through Klang :)
This is one reason why next time I'll enforce geographical skills with my children in the future :P