Getting a little bored out of my wits this long summer holidays, I can go into 'snoop' mode. It's been a while since I've picked my way through my family's belongings anyways.

My dad has a love for collecting some odd stuff. For some reasons he has a camera pen, a script copier, a laser dictionary and an old crossbow left in the shoe cabinet.

Today...I find this curious object and I wonder what it is...Guesses anyone?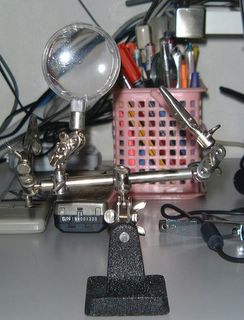 What is this that I found sitting around Dad's cabinet?